National Adaptation Planning Guidance | April 2019
This document offers guidance on National Adaptation Planning for Maputo. A second guidance document was prepared for the city of Windhoek.
Second Maputo City Dialogue | September 2018
Water scarcity was identified during the Maputo Learning Labs as a burning issue. This second City Dialogue therefore focussed on the issue of management of water in the Greater Maputo region and also considered the decision-making process. The report from the Dialogue is available here.
Second Maputo Learning Lab | May 2018
The FRACTAL team held a second Learning Lab in Maputo in May. Issues that were opened up for discussion included water shortages and the vulnerability of coastal communities and infrastructure to climate change related events. The report can be downloaded here.
Climate Risk Narratives for Maputo | April 2018
FRACTAL's climate research team, led by researchers at the MET Office Hadley Centre and the University of Cape Town's Climate Systems Analysis Group, has developed climate risk narratives for the city of Maputo. The risk narratives show three possible future scenarios.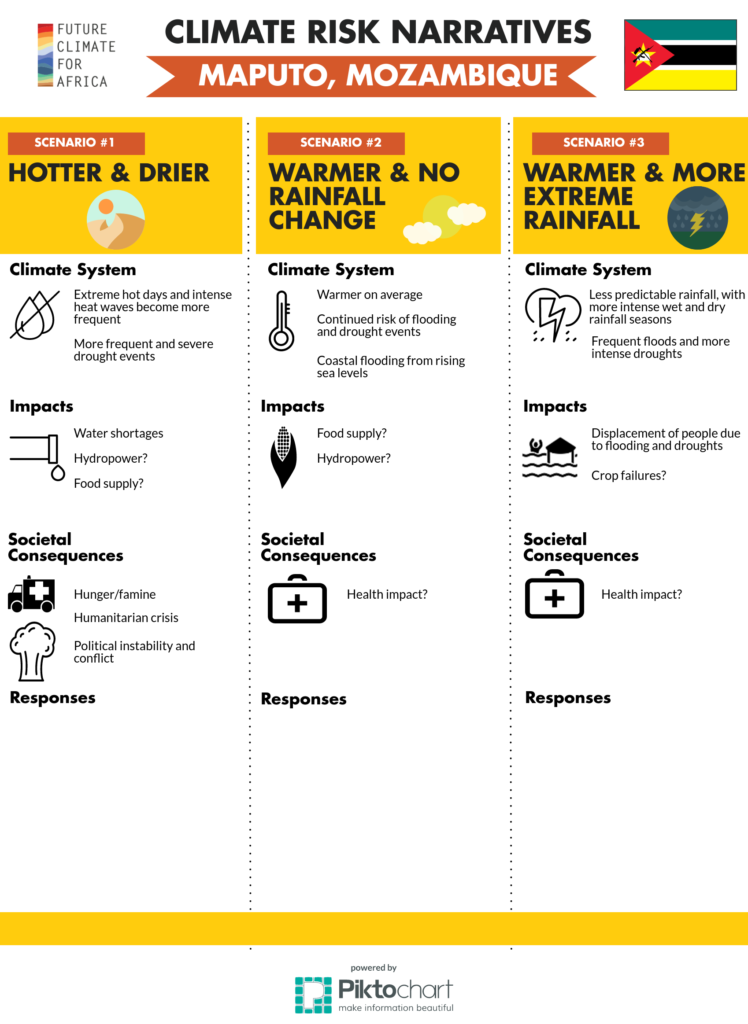 First Maputo City Dialogue | February 2018
In collaboration with Maputo Municipal Council and Eduardo Mondlane University, FRACTAL facilitated a dialogue around climate change and the water sector in Maputo. Read the report here.
First Maputo Learning Lab | March 2017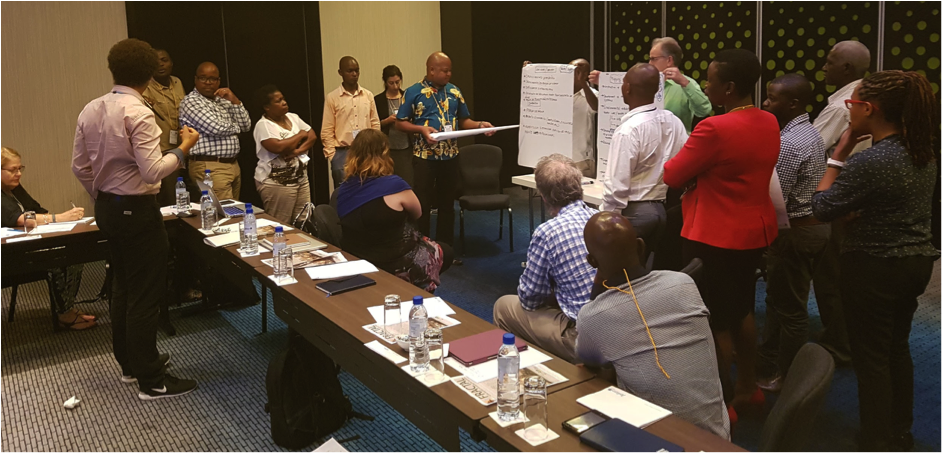 The first Maputo Learning Lab was held on 6-7th March 2017 at the Radisson Blu Hotel & Residence, Maputo. The meeting was attended by approximately 30 representatives from government entities, foreign and international NGOs, scientific entities, civil society, among others. Environmental problems caused by climate change and variability in the municipality were presented and the possible solutions thereof discussed as well as existing projects and programmes. This report covers the Learning Lab activities.