Memorandum of Understanding signed | November 2020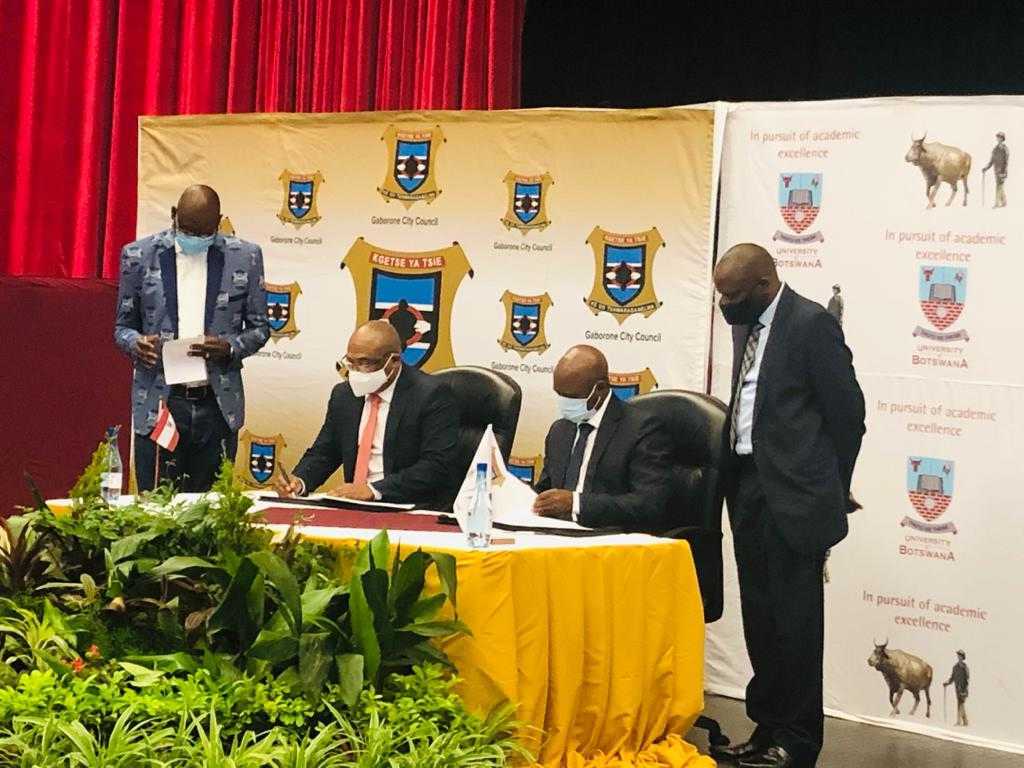 The University of Botswana has signed a Memorandum of Understanding with the Gabarone City Council. It provides a framework for ongoing engagement on urban climate resilience between the local authority and the university.
Policy Dialogue | October 2020
The Mayor of Gabarone was present to open a FRACTAL led Policy Dialogue in Gabarone from 27-29th October. The Dialogue adopted a blended approach, with some attendees online and others face-to-face. There were initial learning conversations around climate information and science, climate risk and vulnerability, mainstreaming climate action at the city scale and climate finance. Stakeholders then brainstormed ways in which climate change could be mainstreamed into Gabarone's city planning. Prior to the event a policy analysis had been undertaken, which informed these planning processes and FRACTAL's Windhoek team were able to share their lessons from given input to the development of a city level Integrated Climate Change Strategy and Action Plan (ICCSAP).
City Narratives Stakeholder Feedback Workshop | October 2018
FRACTAL has funded a City Narratives Development Initiative in Gabarone, Blantyre and Harare. Narratives are useful tools, which enable specialist knowledge – for example, that of climate scientists – to be integrated with contextual knowledge, such as that of decision-makers. Researchers in Blantyre, Gaborone and Harare have developed future narratives for a particular sector in their city for the year 2040. Climate scientists will validate these narratives in terms of plausible climate futures. The report from the Feedback Workshop in Gabarone can be downloaded here.